Join our CASA family – become a volunteer!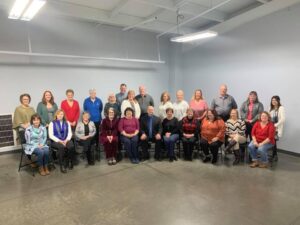 Congratulations on taking the first step toward becoming a CASA volunteer – we're looking forward to having you join the team! To apply online click here. https://in-spencer.evintosolutions.com/VolunteerApplication
If you have any questions about the application process or need more information, please email us at casaoffice@spencercountycasa.org or call 812-649-4488.
Current Spencer County CASA Volunteers
Sue Aldridge
Melissa Arnold
Abbie Balbach
Sandy Bostwick
Rhonda Broerman
Tony Broerman
Melissa Cameron
Paul Cameron
Lisa Cox
Janet Dauby
Patricia Digman
Rhonda Fantini
Beth Ficker
Jordan Ficker
Lauren Ficker
Kelli Frederick
Gretchen Garrett
Tina Gehlhausen 
Amberly Gunter
Patsy Harpenau
Angie Hart
Lisa Helming
Julie Holbrook
Rusty Keltner
Libby Kerns
Suzanne King
Kristi Lantrip
Meredith Leslie
Melissa Lueken
Carol Mulzer
Cindy Parsley
Mark Phillips
Amy Priest
Regina Pund
Julie Purcell
Delilah Purviance
Lisa Rush
Crystal Sadler
Beth Schonk
Derian Scales
Ashley Stidham
Lisa Stuteville
Betty Tharp
Wanda Toler
Lisa Turner
Jennie Weatherholt
Flora Werne
Shannon Werne
Amber Wetzel
Bridget Wheatley
Kristin Windell
Spencer County CASA Staff
Katie Thompson- Executive Director
Gwynn Turner- Office Manager
Beth Ficker- Supervisor
Kristi Lantrip- Supervisor